Circuses have been showcasing performing animals since their inception. However, concerns about the treatment of these "circus animals" have led to a decrease in the number and variety of animals used in circuses. In fact, approximately 30 countries have now implemented bans on the use of wild animals in circus performances.
While wild animals are no longer allowed in circuses in these countries, "domestic" animals such as dogs and horses can still be featured. Circuses that include domestic animals argue that these animals are well-treated. However, participating in circuses that use animals is not considered compatible with veganism, which is a movement against animal exploitation in any industry.
What animals are typically used in circuses?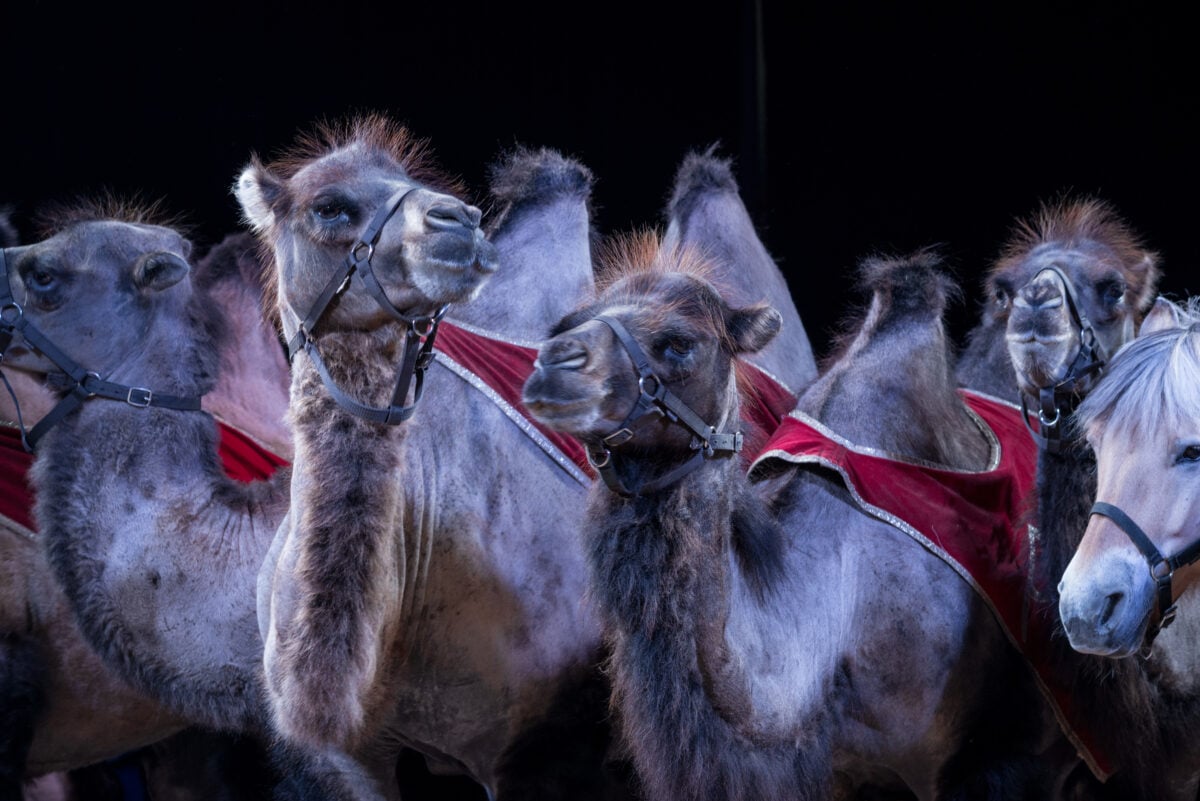 Horses were the original "circus animals" and have been a part of circus performances since 1768. Nowadays, horses can still be seen in circuses carrying trick riders or performing synchronized movements while adorned in elaborate headdresses and decorations.
The use of wild and exotic animals in circuses originated from traveling menageries that were present at fairs. Various animals, including elephants, lions, tigers, zebras, hippos, camels, bears, rhinoceroses, alligators, primates, and birds, have been used in circuses, and many continue to be forced to perform in these shows. For instance, America's Carden Circus features elephants and camels, and it is estimated that there are hundreds of wild animals still used in circuses throughout the United States.
How are 'circus animals' treated?
Many animals in circuses are kept in inadequate and cramped environments. They often spend a significant amount of time confined to small "animal carts" or tied to trucks. A 2006 report on animal welfare in circuses in England and Wales found that the housing provided for animals varied in quality, with little consideration given to their enrichment and species-specific needs.
It has been revealed that circuses employ cruel training methods to tame and train animals. One infamous traveling circus, Ringling Bros. and Barnum & Bailey, kept numerous wild animals, including lions, tigers, and elephants, subjected to extremely harsh training practices. For example, elephants were often tied up and beaten, a practice condemned by animal rights organizations such as PETA. Ringling Bros. and Barnum & Bailey closed in 2017 due to declining ticket sales and protests against animal rights abuses. The revived circus, set to open this autumn, will no longer feature any animals.
Traveling as part of a circus can also be highly stressful for animals. Factors such as noise, trailer movement, handling, and confinement can negatively impact their well-being.
Many "circus animals" are bred in captivity, while others come from zoos or are captured from the wild. For example, Britain's last circus elephant, Annie, was stolen from her natural habitat in Sri Lanka when she was only five years old.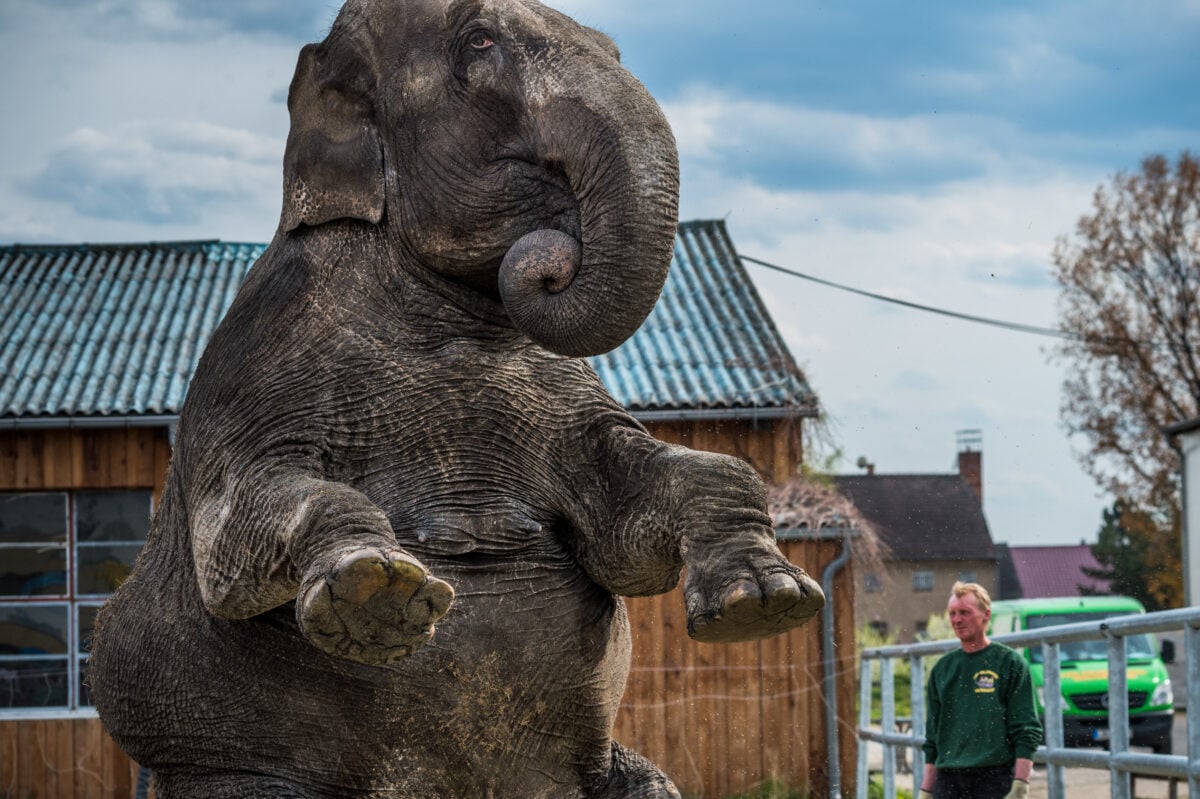 How are domesticated animals treated in circuses?
Domesticated animals like dogs and horses used in circuses also endure unfavorable conditions. They are exposed to noisy crowds, bright lights, and spend a considerable amount of time confined and constantly on the move. In 2016, Animal Defenders International uncovered that Peter Jolly's circus, self-described as a "family fun traditional animal circus," was keeping overcrowded barns for animals during the winter months. Horses and ponies were tethered without access to water for extended periods, leading to them displaying aggressive behavior towards each other. Additionally, two zebras were kept in a small enclosure, while a camel and ankoli (African cattle) were tied up for 24 hours.
The circus animal restrictions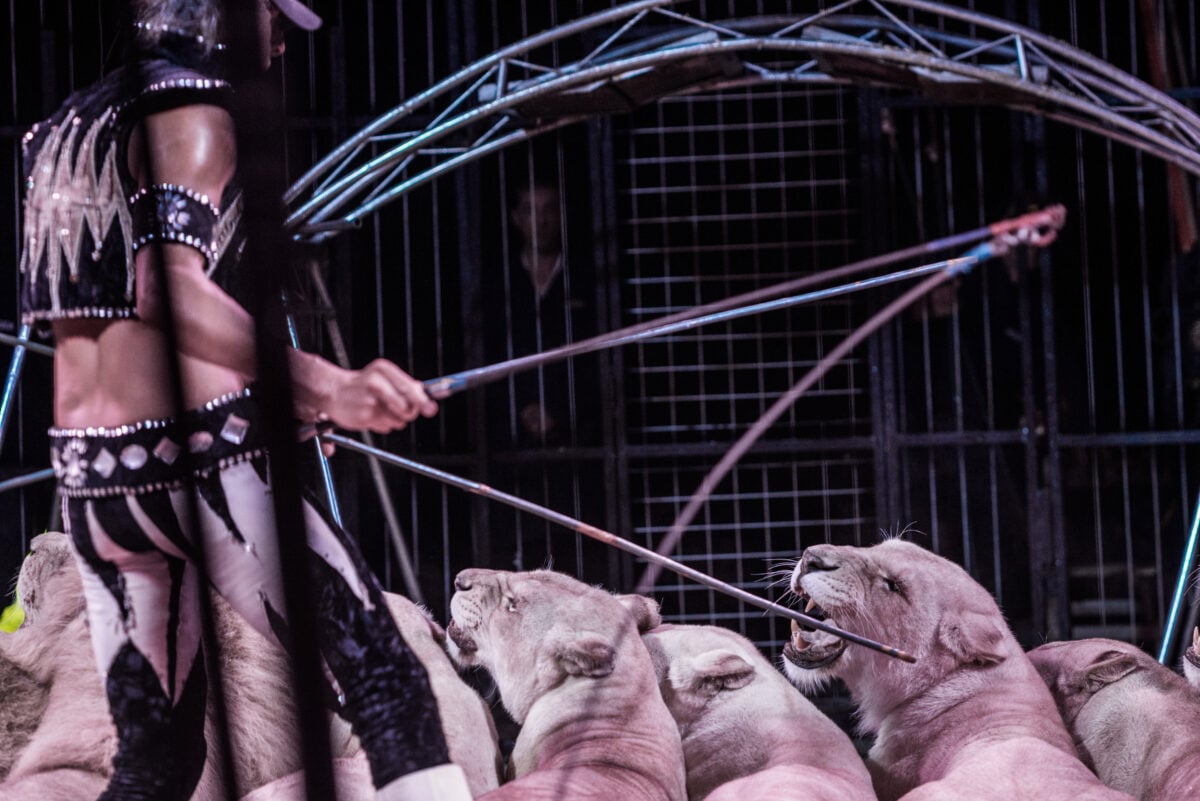 More than 50 countries have implemented bans or restrictions on the use of wild animals in circuses. Only a select few have comprehensive bans on the use of animals in circuses, including Bolivia, Cyprus, and Malta.
In England, Scotland, and Wales, it is illegal to use wild animals in circuses. Although Northern Ireland does not have a specific law against the practice, there are no known wild animal circuses in the region. However, domesticated animals are still permitted.
Within the United States, cities and counties in 29 states have either partial or complete bans on the use of animals in circuses.
There is also an increasing number of travel companies that refuse to support circuses or other businesses that exploit animals. Recently, a Hong Kong travel company announced that it will no longer sell tours to circuses and similar establishments that use wild animals.
Are there animal-free circuses?
Circuses can still provide enjoyable entertainment without exploiting animals. Cirque du Soleil, for example, is a global phenomenon that has never included animals in its performances. Many other non-animal circuses exist worldwide, including approximately 18 in the United States alone, such as Circus Vargas and Cirque Italia.
In Germany, the Roncalli Circus ceased using lions and elephants in its shows back in 1991 and replaced live animals with holograms in 2018. In the UK, Zippos Circus discontinued the use of animals in its performances in 2019 and now focuses solely on all-human shows.
Frequently Asked Questions (FAQs)
1. Can vegetarians go to the circus?
While vegetarianism is a personal choice, many vegetarians choose not to support the use of animals in circuses due to the welfare concerns and exploitation associated with their training and treatment.
2. How are animals trained in circuses?
Traditionally, animals in circuses were trained using methods that involved physical punishment, such as beatings and tying them up. However, as awareness and public sentiment regarding animal welfare have grown, many circuses have shifted towards more positive reinforcement-based training methods. Nevertheless, animal welfare advocates argue that even with improved training methods, the inherent confinement and traveling lifestyle of circus animals are detrimental to their overall well-being.
Animal keeper dies due to elephant attack in Hyderabad zoo, police starts investigation Hyderabad News